Hello...welcome along to the official Bob Harris website
I hope you have a really good time while you're here.
Come back regularly...it's constantly changing.
And let us know your thoughts!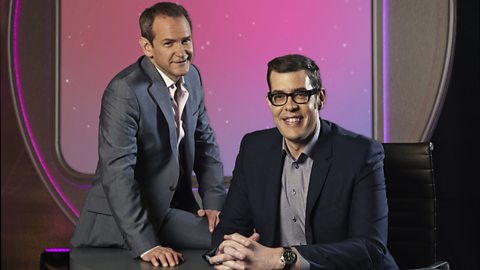 Pointless Celebrities - A special celebrity edition of the general knowledge quiz in which four teams try to come up with the answers that no-one else could think of. Presented by Alexander Armstrong and co-host Richard Osman. Featuring Toby Anstis and Jenni Falconer, Janice Long and Bob Harris, Peter White and Steve Punt and Steve Penk and Angie Greaves - available on
iPlayer
The Bob Harris Country Sessions CD...track listing
here
Newest pictures in the galleries

Listen to the legendary broadcaster's show for TeamRock whenever you like!
Bob Harris' new show for TeamRock.com, Bob Harris Rocks, is now available on demand! Harris' new monthly show on TeamRock.com will feature his personal choice of rock songs, drawn from his own personal collection gathered over 50 years, along with new and archive interviews from the world's biggest rock bands.
Listen to the shows now on demand or through the TeamRock Radio app.
See the playlists for the programmes here
Whiskeria Magazine 15/16
'Featuring music broadcasting legend Whispering Bob Harris'
Dan Bettridge @ Maida Vale for BBC Introducing
Dan performs live as Bob Harris' chosen favourite new artist for BBC Introducing on Jo Whiley's BBC Radio 2 show broadcast from the iconic studios.
'Whispering Bob Harris's new memoir is full of funny tales about the Beatles, The Stones, old jazz stars in medieval orgies and Manchester United' -
The Telegraph
Check out the latest edition of Maverick is out with a column by Bob.
Live sessions coming up from:
Applewood Road
22 May

Walter Trout
29 May

Jenn Grant
19 June

Trevor Moss and Hannah-Lou
3 July

Robert Vincent
17 July

Rod Picott
31 July

Listen again to recent sessions at the BBC:
Danny Schmidt
24 April

Ben Harper
17 April

Graham Nash
10 April

Adam Duritz
2 November

Sean Taylor
21 April

Chris While and Julie Matthews
14 April

Previous Bob Harris Sunday sessions
Previous Bob Harris Saturday sessions
Listen again to recent sessions at the BBC:
Patty Griffin
3 October

John and Jacob
16 April

Kristian Bush
13 November

Stephen Simmons
29 November

Shawn Colvin
15 November

Matraca Berg
25 October

Previous Bob Harris Country sessions
Bob was the guest on
Desert Island Discs
on BBC Radio 4 listen again
here
Bob Harris, Simon Mayo, Claudia Winkleman, Jo Whiley, Tony Blackburn and Ken Bruce talk about their lives in broadcasting; from where they started, to the song they love most. It's a programme about life on the radio -
The Gift Of The Gab
Interactive Gig Guide
Playing live today:
The Temper Trap
/
Ben Watt
/
Scott Matthews
/
Graham Nash
/
Blair Dunlop
/
Tess Of The Circle
/
Beth Hart
/
Tia McGraff
/
Megson
/
Corinne West
/
Ian Siegal
/
Fairport Convention
/
Josienne Clarke And Ben Walker
/
Just added:
Red Sky July
/
Sean Taylor
/
Joe Brown
/
Paul Carrack
/
Peter Bruntnell
/
Charlie Dore
/
Beth Orton
/
Megson
/
Danny and the Champions of the World
/
Martha Tilston
/
Magic Car
/
The Barker Band
/
Applewood Road
/
Jim Moray
/
Carrie Rodriguez
/
Amy Wadge
/
Dean Owens
/
The Stray Birds
/
Lauren Housley
/
Sarah Gillespie
/
Anniversaries
Carrie Newcomer born 1958
Jessi Colter born 1943
Lauryn Hill born 1975
Paul Weller born 1958